Meet The Doctors
Are you frustrated with your weight?
Are you tired of diets that don't work long term?
[Supervised exercise program only available onsite]
We are Dr. Pierre-Yves Dubois, a Swiss Physician and Chiropractor, who has helped design safe exercise programs for elite athletes for over 25 years and Dr. Steve Chaney, a PhD in Biochemistry, who has taught metabolism and nutrition to medical students for 40 years.
We invite you to join us for our Lifestyle Makeover training sessions through the SwissFitt Lifestyle Programs.
We work with the best, most scientifically sound diet that we have ever seen, but you probably already know the terrible truth – the failure rate for all diets is abysmal. That is because diets are short term by definition. Unless you change your lifestyle, you won't develop the habits and behaviors to stay on track. This is why whenever you end a diet, you end up regaining all of the weight that you lost and more.
There is a better way…
Introducing…SwissFitt Lifestyle Program…Combining over a half of a century in research, studies, along with tried and true methods, we have developed two highly successful lifestyle change programs that are proven to help you not only lose weight, but gain the physical and emotional habits to live a better, healthier life.
Others focus on weight loss and it keeps coming back.
We focus on lifestyle and the weight comes off naturally.
The SwissFitt Lifestyle Programs Includes:
The Ultimate Lifestyle Program for people who have significant weight to lose and are ready to make the lifestyle changes needed to keep it off; and
The Fit & Healthy Lifestyle Program for people with relatively little weight to lose who want to adopt a healthier lifestyle and become leaner and healthier in the process.
Click Here To Learn More About The Programs
More About Drs. Chaney & Dubois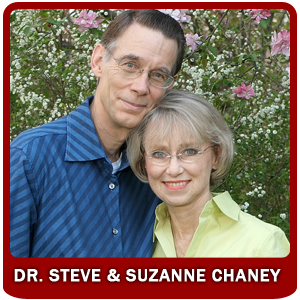 Dr. Stephen Chaney received his B.S. degree in Chemistry from Duke University and his Ph.D. degree in Biochemistry from UCLA. He is currently Professor Emeritus at the University of North Carolina. At the time of his retirement he held the title of Distinguished Professor in the Department of Biochemistry and Biophysics and the Department of Nutrition at the University of North Carolina where he taught biochemistry and nutrition to first year medical and dental students for 40 years.
He has been named "Basic Science Teacher of the Year" several times by the first year medical students and was recognized with the Medical Alumni Distinguished Teaching Professorship for the period 2005 to 2009. He has been a member of UNC School of Medicine Academy of Educators since 2006, and in 2012 he was awarded the "Excellence in Teaching Lifetime Achievement Award" by the Academy of Educators.
Stephen also ran an active cancer research program for 37 years. He is internationally known for his cancer research. He helped develop a drug that represents a major advance in the treatment of colon cancer and was a featured speaker at 6 international symposia on platinum anticancer drugs.
Dr. Chaney has published over 100 papers and 12 reviews in peer-reviewed scientific journals as well as two chapters on nutrition for one of the leading biochemistry textbooks for medical students. He is also highly sought after as a speaker on the topic of holistic approaches to health.
Married to Suzanne Chaney, who received her BS in biology from the University of Southern California and her Masters degree in biochemistry from UCLA, both Dr. and Mrs. Chaney have spent a lifetime devoted to helping others achieve their health and wellness goals.
When you join one of the SwissFitt Lifestyle programs, you will receive weekly Nutrition Makeover and Mind Makeover videos from Dr. Chaney, where he shares his practical, doable advice to losing the weight – without starving – and keeping it off.
[divider top="0″]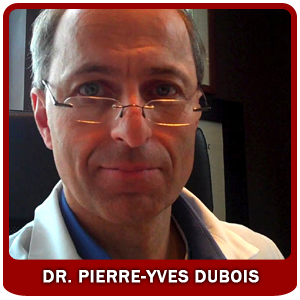 Dr. Pierre-Yves Dubois, an "America's Top Chiropractor 2009", a Swiss Physician, and a former martial artist brings a new holistic health concept to the Triangle area (Raleigh-Durham-Chapel Hill) of North Carolina, and welcomes you to the SwissFitt Ultimate Lifestyle Program, where he is co-founder and contributor.
Dr. Dubois became a licensed chiropractor in Switzerland, where the chiropractic profession is a medical profession regulated on the same federal level as medical doctors, veterinarians, dentists and pharmacists. As required of every Swiss chiropractor, he has undergone six years of undergraduate basic studies followed by a minimum of two years of post graduate program regulated by the Swiss Medical Law MedBG/LPmed.
Now practicing in the US, Dr. Dubois is an expert physician specializing in fitness and biomechanics. He has designed exercise programs for many elite athletes and is a Certified Sport Chiropractor with over 20 years of experience in the treatment and prevention of disorders of the musculoskeletal system. Amongst his patients are two world champions in martial arts (gold medalists in 2005 WMJA), one carrier of the Olympic flame in 2004, and numerous soccer players, swimmers and athletes of all levels who have benefited from his chiropractic care.
Through the SwissFitt programs, you'll be given access to Dr. Dubois' principles to long term weight loss and weight management success in the weekly Fitness Makeover videos.